Our goal is to offer industry leading service, quality repairs and a one stop shop solution for all businesses vehicle and equipment service and repair requirements.
We proudly service Newcastle and the Hunter Valley, Central Coast and Mid North Coast of NSW. Since openeing, we have rapidly grown into a leading service provider for these areas, thanks to the experience and dedication of our technicians and staff.
Our friendly and fair approach to business is what keeps people coming back, and we aim to offer the best response and repair times, no matter how large or small the job, location or weather! We firmly believe that a job isn't worth doing if it can't be done properly.
Call our friendly team today to see how we can help and improve your business by offering better vehicle and plant maintenance.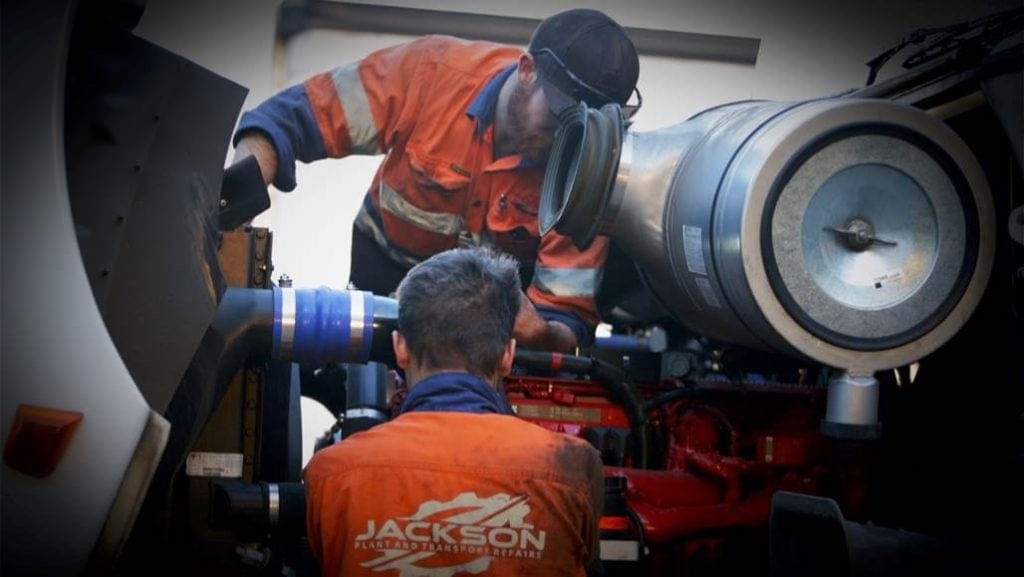 Jackson Plant and Transport is a family owned business located in Thornton, NSW, and servicing Newcastle and the Hunter Valley. Our business was established in June 2013, with the aim of filling a gap in the local market providing a one stop shop for businesses, to service all of their vehicle and equipment service and repair needs.
We quickly grew from a mobile only service to having a large but modest facility in Kurri Kurri. Since then, and thanks to the growing support from new and existing customers, we have continued to grow steadily and service more and more people and businesses within the transport, earthmoving, mining and support, landscaping and construction industries. This resulted in us out-growing our facilities at Kurri Kurri and we moved in August 2015 to new premises at Thornton. After two years, we outgrew our building again, and moved to our current premises at 99 Glenwood Dr, Thornton.
We believe strongly in our people as our biggest assets, and access to technology to keep us current and up to date with the latest equipment. Our experience stretches across a huge amount of equipment types and
brands, and we will continue to develop our knowledge into the future to ensure we can deliver industry leading service and workmanship into the future. Our work ethic and flexibility sets us apart from our competitors, as well as good old fashioned service and advice.
We have invested heavily since we first established in our systems and tracking capabilities. Issues with maintenance logging and tracking are a thing of the past, and you can always rely on getting the right information quickly and easily thanks to our Fleet management and maintenance systems.
Our reputation speaks for itself, and our growth is an indicator of our exceptional standards and understanding of the requirements of the businesses and industries that we serve. We hope to continue this into the future, and hope to gain you as a loyal customer. So what are you waiting for? Give us a call or send us an email, and let us show you how we can help to improve your business!